Hydraulic Leveling Gimbal.
GravGrip:


Kind of a Gimbal.
Kind of a JIB.
The worlds first gravity operated hydraulic leveling device for Cell Phone and Action Camera. The perfect mix between a gimbal and a JIB device.
Film Angles Thought
Impossible.
GravGrip levels your camera to capture those epic ultra low and high angle shots. You know, those angles that are extremely difficult, if not impossible to achieve. This GravGrip user said it best: "It's like a magic wand for your camera! I can't help but watch each shot immediately after I take it."
No Batteries.
No Charging.

EVER.
GravGrip® operates using its patented Hydraulic Leveling System. The perfect travel companion. Ready to film anytime, anywhere.
ㅤ
With GravGrip, gravity does the work for you. Your camera will auto-level when repositioned. Capturing stunning camera transitions has never been so easy.
What YouTubers
are
Saying.
YouTubers are loving what GravGrip can do. Watch a collection of GravGrip review videos to understand what the hype is all about!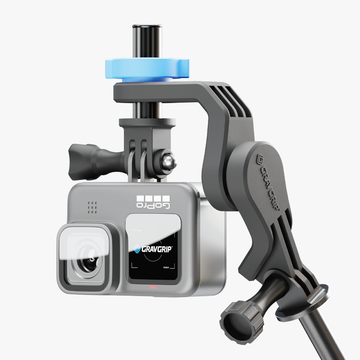 New and improved
GravGrip® V2
Get ready to start exploring your world with GravGrip. Starting at only $39!
Shop Now
GravGrip® is compatible with a wide range of devices, including:
Cell Phone: iPhone 7, iPhone 7 Plus, iPhone 8, iPhone 8 Plus, iPhone , iPhone XR, iPhone XS, iPhone XS Max, iPhone 11, iPhone 11 Pro, iPhone 11 Pro Max, iPhone SE (2nd generation), iPhone 12 mini, iPhone 12, iPhone 12 Pro, iPhone 12 Pro Max, iPhone 13 mini, iPhone 13, iPhone 13 Pro, iPhone 13 Pro Max, iPhone SE (3rd generation), Huawei Mate 40 Pro+, Huawei Mate 40 Pro, Huawei Mate 40, Huawei Mate 30 Pro, Huawei Mate 30, Huawei P50 Pro, Huawei P40 Pro+, Huawei P40 Pro, Huawei P40, Huawei P30 Pro, Huawei P30, Huawei P20 Pro, Huawei Nova 8, Huawei Nova 7, Honor 30 Pro, Honor 30, Honor 20 Pro, Honor v40, Samsung Galaxy S21 Ultra, Samsung Galaxy S21, Samsung Galaxy S20 Ultra, Samsung Galaxy S20+, Samsung Galaxy S20, Samsung Galaxy S10+, Samsung Galaxy S9+, Samsung Galaxy Note20 Ultra, Samsung Galaxy Note10, Samsung Galaxy Note9, Xiaomi Mix 4, Xiaomi Mi 12 Pro, Xiaomi Mi 12, Xiaomi Mi 11 Pro, Xiaomi Mi 11 Ultra, Xiaomi Mi 11, Xiaomi Mi 10 Pro, Xiaomi Mi 9, Xiaomi Redmi K40 Pro+, Xiaomi Redmi K30 Pro, Xiaomi Redmi K30, OPPO Reno6 Pro+, OPPO Reno5 Pro+, OPPO Reno5 Pro, OPPO Reno5, OPPO Rendo3 Pro, OPPO Find X3 Pro, OPPO Find X2 Pro, OPPO Find X, Vivo X70 Pro+, Vivo NEX 3s, Vivo X60 Pro, Vivo X60, Vivo X50, Vivo X30 Pro, Vivo X30, LG G8X ThinQ, LG V60 ThinQ, OnePlus 9 Pro, OnePlus 8 Pro, OnePlus 8, OnePlus 7 Pro, Google Pixel 6 Pro, Google Pixel 6, Google Pixel 5, Google Pixel 4, Google Pixel 4XL, Realme GT
Action Camera: GoPro HERO3 White, GoPro HERO3 Silver, GoPro HERO3 Black, GoPro HERO3+ Silver, GoPro HERO3+ Black, GoPro HERO, GoPro HERO+, GoPro HERO+ LCD, GoPro HERO Session, GoPro HERO 4 Session, GoPro HERO4 Silver, GoPro HERO4 Black, GoPro HERO5 Session, GoPro HERO5 Black, GoPro Fusion, GoPro HERO6 Black, GoPro HERO 2018, GoPro HERO7 White, GoPro HERO7 Silver, GoPro HERO8 Black, GoPro MAX, GoPro HERO8 Black, GoPro HERO9 Black, GoPro HERO10 Black, DJI Osmo Action, DJI Osmo Action 2, DJI Pocket, DJI Pocket 2, Insta360 OneR, Insta360 Go, Insta360 Go 2, Akaso Brave 4, Akaso Brave 4 Pro, Akaso Brave 6, Akaso Brave 6 Plus, Akaso Brave 7 LE, Akaso Brave 7, Akaso Brave 8, Akaso V50 Elite, Akaso V50 Pro SE, Akaso V50 Pro, Akaso V50 X, Akaso V50 Pro, Akaso EK7000 Pro, Akaso EK7000, Dragon Touch 4K Vision 3 Pro Action Camera, Dragon Touch 4K Vision 3 Action Camera, Apeman A77, Apeman A79, Apeman A80, Apeman A87, Apeman A100S, Apeman A100
Devices not listed above are likely to work if they are similar in size. For all compatibility questions email support@gravgrip.com, DM @gravgrip on Instagram, DM @gravgrip on Facebook, or Text: +1 609-200-1309.
★★★★★

"One of the coolest gadgets that I've ever used for the GoPro, it blows me away."
★★★★★

"Is it amazing? Well for what it is, yea, it really really is. I'm really impressed by it. I like it a lot!"
★★★★★

"GravGrip helps you get that really unique low angle shot like you've never seen before."